Full Leg Sleeve in Progress by Esther
---
Start of a full leg sleeve, this session took between 5-6 hours and it needs a few more to finish it.
The whole leg sleeve will take approximately 10 sessions (plus minus) it always depends on the amount of details and colour also how long the client can sit for.
For long sessions you can prepare yourself! Be sure to have a proper breakfast, drink enough water and have a proper rest before. To moisturise the area being tattooed in advance is recommended as it makes the skin to be workable.
By full colour tattoos the skin is worked harder so it needs a proper healing before continuing.
More to come soon stay tuned!
Chris G on 2020-03-06 16:37:54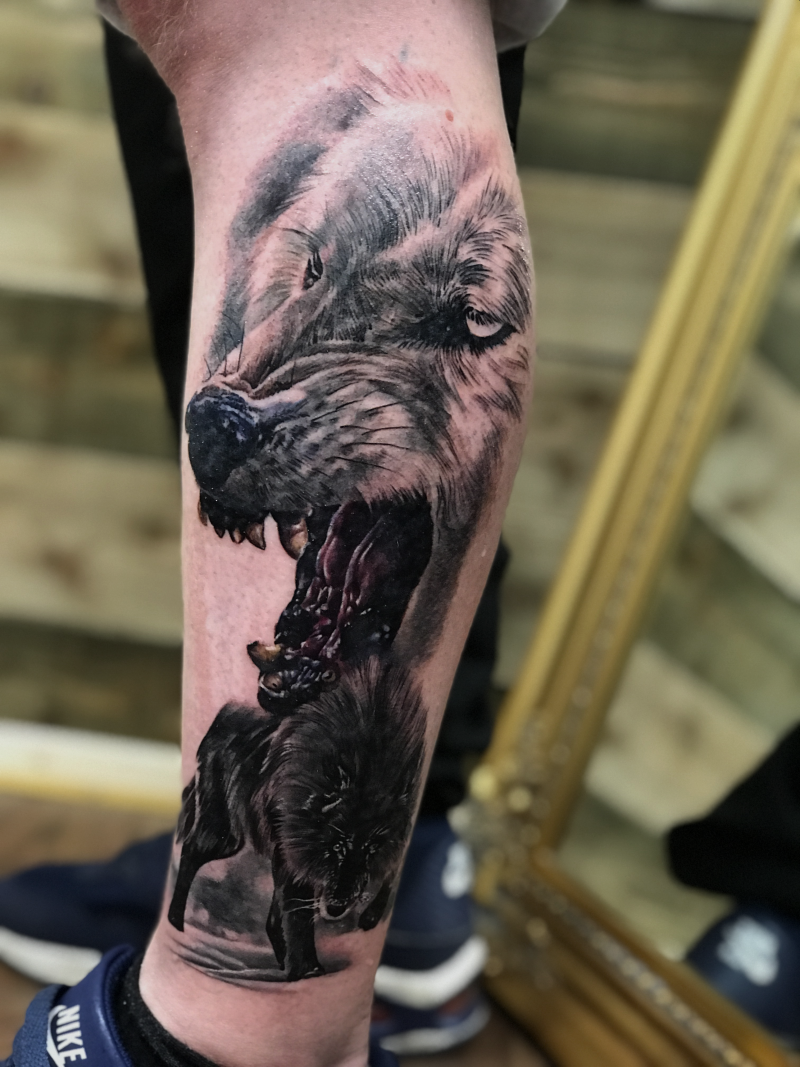 ---
---
Comments for this image has been disabled.